Most indie game developers I know do "indie game work days", where one or more people will get together at somebody's house or a coffee shop to work on their individual games in parallel.  Some people call this "co-working", I guess.
Today, Marc ten Bosch is over at my place, and is working on new levels for Miegakure, his mind bending "puzzle-platformer in four dimensions".  This is what it looks like to try to design 4D puzzles: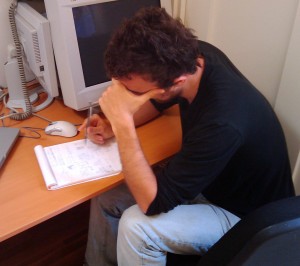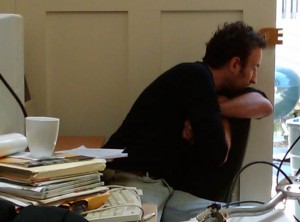 Okay, back to redesigning my bookcase mission.