My crazily hectic summer & fall continues…  I'm back from a great time at GameCity in Nottingham, UK (here are some pics, and I'll post the lecture audio shortly), and now I'm preparing to go to NYU's GameCenter in a couple weeks.
On November 18th, on the lower level of NYU's 721 Broadway building, we will do a SpyParty playtest at 1pm (note extended hours!), followed by a lecture and interview with Frank Lantz, the most excellent Director of the GameCenter, at 7pm.  Both are open to the public, which is very gracious of the University! Here is their announcement.  Plus, check out the awesome poster by Rachel E. Morris: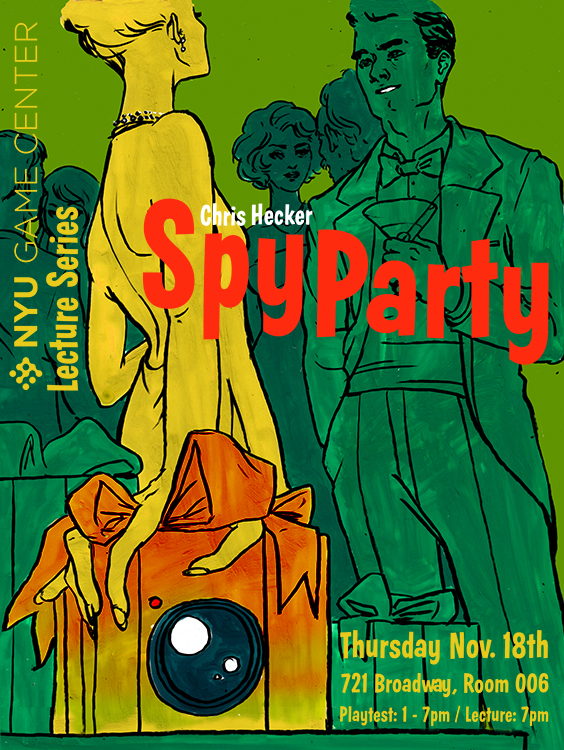 This is going to be the last public playtest of SpyParty for a while, maybe even until GDC next February.  I love doing these playtests and lectures, but the travel and preparation really distracts from progress on the game itself, so I need to buckle down and crank for a bit.
I also have a huge backlog of stuff to post here on the blog, so hopefully I'll begin whittling that down once things normalize again.