Just a quick note:  I posted Wednesday's UC Berkeley Lecture, Design, Games, & Game Design (feat. SpyParty).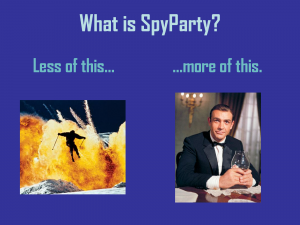 Update: I also just posted a related lecture about SpyParty's AI system and AI programming and design in general, titled, SpyParty, A Game About AI…plus some ranting.
Update: Arthur Mason posted some pictures of the event to flickr.