I just posted this in the private Beta forums, but I figure folks not-yet-in-the-beta might have some thoughts.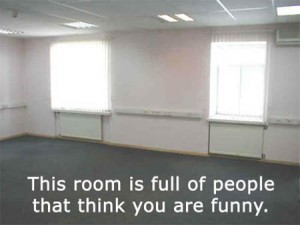 In preparation for opening the beta, I'm about to do chat rooms in the lobby. I'm going to do the simplest thing possible at first, and hope it gets us through the surge. Here is the current "design", let me know if you think it's okay. Please don't turn this into a giant thread of how the ultimate lobby should work given infinite time and resources, we can have that discussion later when time and resources are infinite. For now, I just want to make sure I'm not missing something stupid and obvious in this thing I plan to spend one (1) day on.
When you log in, you will be presented with a list of available rooms, including the room name, and how many people are in it. You will have to pick one. I don't know what I'll do if you let it sit on that screen, probably time you out and kick you after a reasonable period, or auto-join you to the default room.
There will be a default main chat room called This is the Main Lobby Default Chat Room or something like that. It can't be changed, and won't disappear even if nobody is in it.
/say will broadcast to everybody in the current room. Being in a room is basically like being in the lobby right now.
You will only be able to play people in the current room, because that's the only time you see a name to click on.
/whisper will still complete nicks of everybody on the server, unless that becomes a performance problem.
I will probably add a /who command to list everybody (with regex) and what room they're in. This way ZeroTKA won't have to constantly /whisper to see who's in the lobby.
/joinroom will complete with the room name, or you can back out to the room selection screen. When you go out to the room chooser you're still considered in the current room until you choose a new one.
/makeroom will create a new room with the name you specify (yikes) and put you in it. If people are jerks I'll have to add a way to report naughtiness. For now, it'll just say "mail support at spyparty.com with problems" or something. There probably won't be a visual UI for creating a room, only the chat cmd, which will act as a bit of a weeder.
Rooms are deleted when the last person leaves them. Room names cannot be changed once created. There are no owners of rooms, no hidden rooms, no moderators, etc.
I'm hoping people make rooms with descriptive names, like, "Newbs Get Mentoring Here" and "Players with Less than 20 Wins", and the like. I'm sure that's a total game designer fantasy, and they're going to end up being things like "Your Grandma's Bedroom Closet", sadly.
There is going to be no limit on the number of people in a room at the start. We'll see how bad that is.
I will also try to color code chat lines in a way that's not terrible. 
Thoughts? Clear, simple, parsimonious thoughts?
Chris