Jonathan Blow has finally started up the development blog for The Witness, his new game post-Braid, and he's currently talking about the rendering technology and aesthetic he's working towards.  Jonathan and I often do "Indie Game Work Days" together (which we steadfastly refuse to call "coworking days"), where I'll work on SpyParty and he'll work on The Witness, and once my daughter Clementine was along for the ride and ended up "playtesting" The Witness for a bit.  She has playtested in-development software before—mostly the Spore Creature Creator—but this was her first time using a full 3D mouse-look interface.  She picked it up pretty quickly and had a great time moving around the island.  Now that he's revealed some prototype screenshots, I can post these pictures I've been sitting on.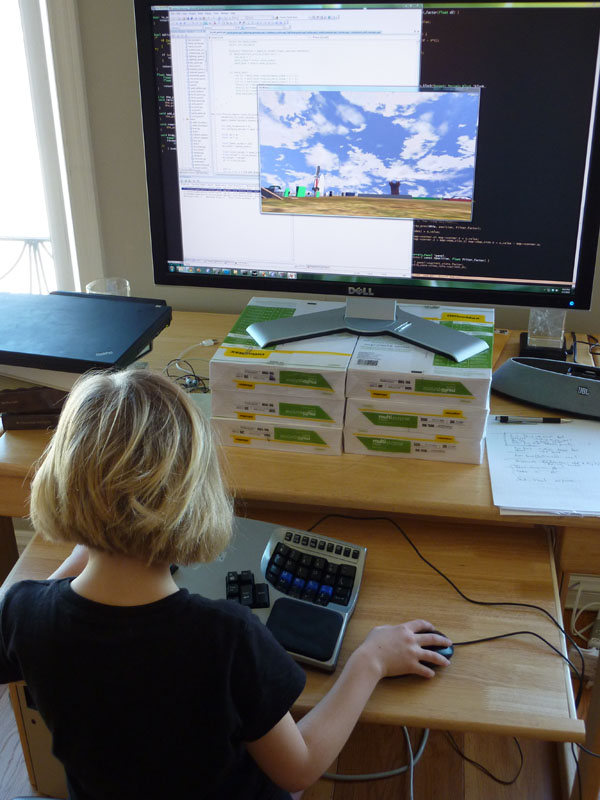 I actually think she's trying to get her fingers on the WASD keys correctly on Jonathan's krazy keyboard in this shot.  Also notice how Jonathan's monitor is larger than my six-year-old.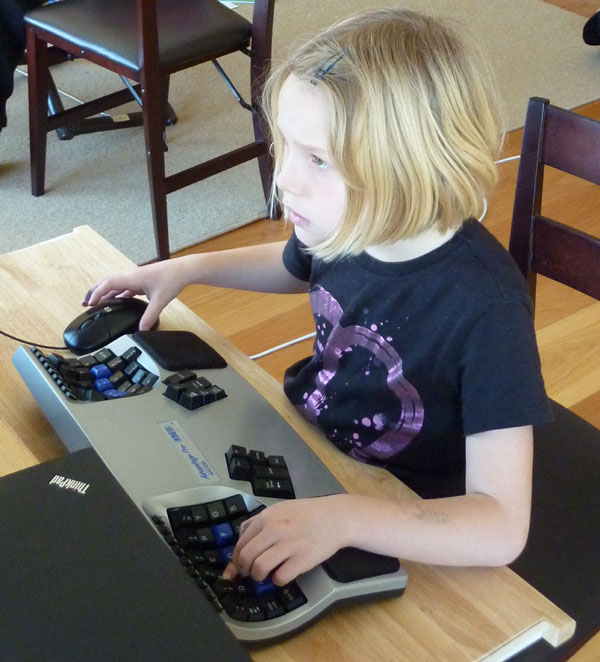 Hmm, I just noticed she seems to be using the index finger instead of the middle finger for W, which is clearly an unacceptible technique, but now she's moving, and note the look of intense concetration that is the hallmark of a Jonathan Blow game!