Sorry I've been so quiet here and there, I've been heads-down working on the Early-Access Beta.  I'm obviously way behind on my original estimates of "mid-June",1 and I apologize for that, but I'm getting closer, really I am!  I'm super honored so many people have signed up to support SpyParty's development and to help playtest the game, and I can't wait to get you folks invited in and playing.  I think it's going to be a great time, assuming I ever actually get it working…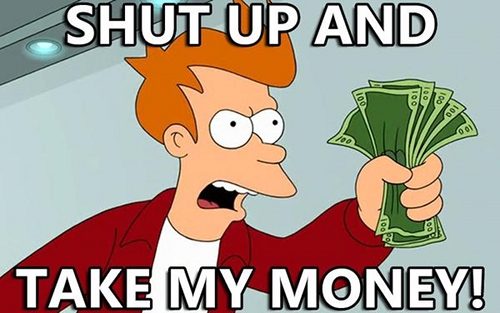 I've finally solidified my plan for the Early-Access Beta pricing, so I want to describe that here and hopefully answer any questions you might have in the comments.
There are going to be two pricing options:
$15 USD — Like I've said elsewhere, $15 has become the de facto price point for AAA Indie Games, and it's almost certainly what I'll price the final game at on the various platforms, assuming XBLA, PSN, and Steam are still operating when I ship in 100 years. 2  I'm really happy there's a "standard" price point for high quality indie games now, because it not only means I don't have to think about it, but players also know what kind of experience they can expect for their money.  $15 doesn't mean "budget game", it means "awesome indie game" now, and that's great for innovation and creativity.

Your $15 gets you access to the beta SpyParty and all the updates during the beta, access to the private beta website, which includes forums for announcements, finding games, and discussing strategies, and eventually a bug/feature tracking system.3  You'll also get the game for free when it releases on PC.  I can't say for certain right now, but I'm pretty confident I'll be able to give you a key for activating it on Steam or your digital distribution platform of choice.  If/when I end up doing a MacOS port, you can have that version too as part of the deal, in case you'd rather play there.  I probably won't be able to give you a console version, but if I can figure out a way to do that, I will.

Pay what you want above $50 USD — A significant number of people have asked if they can contribute more than $15 to help me make SpyParty, which makes me feel all warm and fuzzy, and I think I've figured out a neat way to let those who are interested do this.  When you get your invite mail, there will be the $15 option above, or an option to pay $50 or as much over $50 as you want. 4

As you may have read, I am quite wary of extrinsic motivators and rewards, so I want people who contribute at this level to do it because they want to help me make a new and different kind of game.  They are not going to get any badges or stars next to their name in the game or in the forums, or any exclusive gadgets in the game, or a special plaid jacket, or a fancy hat, or anything like that.  If you're playing the game, you will have no idea if your opponent paid $15 or $500 for SpyParty; it has been and always will be a pure player-skill game.

I am incredibly grateful to everyone who joins the Early-Access Beta, at whatever price you decide to pay. I'm also incredibly grateful to the fans who follow the game and aren't going to join the beta, but will buy SpyParty when it comes out, or even just help spread the word and contribute ideas because they think the game sounds interesting.

However, as a special way of saying thank you for generously helping to fund the game, I am planning on putting everybody who contributes $50 or more in the game credits. There aren't going to be any credits in the game until it ships, so again, this is not going to create a two-class system during beta testing. This is just a way of giving thanks and recognition to the people who put a little (or a lot) extra in when the game needed it most.
I got the idea for this credits thing from Dan Verssen at Dan Verssen Games.  Dan makes board games, and since board games have an up-front cost for printing, he takes preorders to both judge the popularity of a game and to fund its initial print run.  To thank the preorderers, he prints their names on the box, which I think is a wonderful way of including fans of the games in the development process.  Here's the back of  his game U-Boat Leader as an example: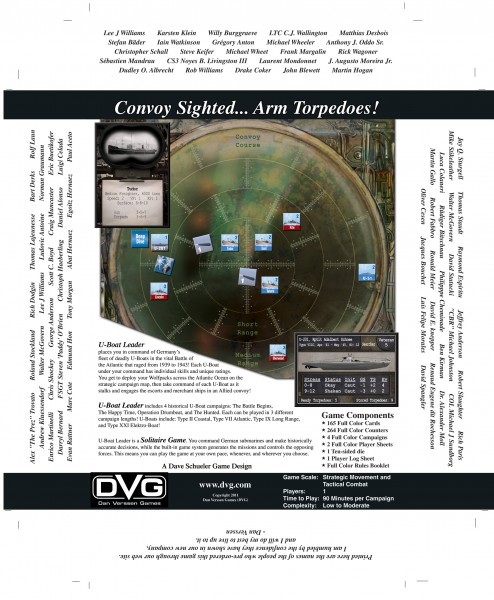 The heartfelt message from Dan at the bottom is how I feel about everyone who has shown interest in SpyParty as well.  It's a pretty incredible feeling.
Okay, back to work.  Post any questions you have or clarifications you need in the comments.