I still do not have my $14.26 from PayPal. 
But, I have fixed most of the bugs that Jonathan Blow—the first official SpyParty Early-Access Beta invitee—found, so I guess I'm not going to wait for PayPal1 and hope things are working now.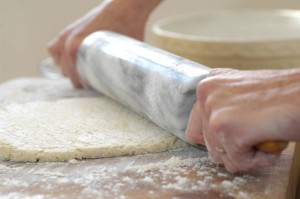 There have been a lot of questions here on the blog, on Twitter, and on Facebook about how the beta rollout is going to work, and a few misunderstandings based on ambiguous statements I've made, so I figured I'd try to clear all that up in this post.
First, and most importantly, everybody who signed up will get invited into the beta, it just might take a while.  Just getting to the point where I could send a single invitation email was way more work than I thought it would be, so it is going to take some time to get things to where I can invite in all 11,147 people who have currently signed up (as of this blog post).
I can, however, say how the very near future of the next few weeks is going to go…
Near-Term
Today, I need to finish writing up some basic documentation, including the Welcome Message in the private beta forums, the How to Report Bugs post in the forums, the Beta Test FAQ, and I need to update the game's README.txt.  Hopefully I will grind these out in the next few hours.
Then, this evening, I'm going to send out a small number of invitations to my hardest-core and longest-term playtesters, folks like Paul and Ian.  This will be sent to only about 8 friends, all of whom are game developers and who have played a lot of SpyParty already, and who are very comfortable playing with very early software.  This group's job is to play a lot, to find more subtle bugs—especially if I've broken any tuning since I haven't playtested since PAX West 2011—and to make sure all the new score ranking and player database stuff works.  I'll be fixing the bugs they report and implementing the features they request on a daily basis, in addition to playing a lot myself so I can stay even remotely competitive in my own game.
While these folks are testing, I'm going to finish the Invite-a-Friend feature, so they can test that as well, which will mix a few more people into the beta.
At this point it's probably around March 1st, and I'm hoping the extremely-low-hanging bug/feature fruit will be mostly picked and everybody will be having a fun time playing and I'll be ready to invite some more people in, including people I don't know personally.  Unfortunately, this is also when GDC hits, which means I lose a week of productivity, so I'm going to hold off on new invites until after that's over.  I'll be doing a little SpyParty press at GDC, but I'm going to keep it pretty mellow.  I also might set up the laptops at some parties again, not sure.
After GDC, or maybe just before GDC if I'm feeling really confident and things are going swimmingly, I'll invite in a small group of the earliest and hardest-core fans from the invite list, the blog, Twitter, Facebook, GDC, and PAX, and a small hand-picked batch of press who've been covering the game closely since the beginning.
Then the real bulk invites will happen shortly after that.  I'll start with 20 people from the beta sign up list, mostly in order from the beginning, but also probably randomizing 25% of them from the whole list so at least a few people won't have to wait quite as long to get invited.  Then, once the dust settles from those 20, I'll invite 50, and then 100, and so on.
Less-Near-Term
At some point, my server will start melting from too many simultaneous players, but I don't expect that to happen until I've got 1000 or more people invited in, so this first group should get in pretty quickly.  I will look at the bottlenecks and optimize the server, and that might get me to 2000 invited, or around 200 simultaneous players.2  By that point I want to have my server infrastructure scalable and running in the cloud, but that's going to be a significant chunk of programming, so there might be a delay at this point in getting more invites out.
Finally, once the backend is scalable, I can start inviting larger groups of people in at the same time.  When I can send out 2000 invitations and everything runs smoothly as those people sign up, download the game, and start playing, it will be time to invite the rest of the beta list in, shut down the list, and let people join the beta directly without an invite. I think I'll probably have a couple week period where I invite all the confirmed signed up people in, but don't allow new signups, as a way of saying Thank You for signing up.
But, that's all months and months away.  The Near-Term section above should be reasonably accurate, but this part is mostly me making stuff up right now.
Give me my $14.26, PayPal!  And yes, I am going to provide other payment provider options soon. [↩]
That is, if 10% is a reasonable estimate for peak concurrent users relative to registered users, which it seems to be. [↩]