Three hours, forty-two minutes, and fifty-four seconds is too long for a YouTube video.
I don't mean technically; it's actually really great that YouTube now allows long videos. I mean in every other way. It's too long to edit. It's too long to watch. It's too long to watch again to see if you made any editing mistakes. It's too long to compress. It's too long to upload. It's just too long.
That said, the actual content of this too-long video is pretty awesome, so I apologize for the length, and I'll try to keep these shorter in the future.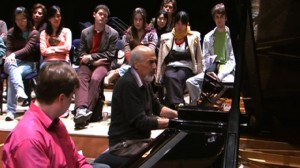 What am I talking about? I'm talking about the new streaming video show I'm going to do called the…SpyParty Masterclass!
I was originally going to call it "Chris Tries to Learn to Stop Sucking at His Own Game", but I think SpyParty Masterclass rolls off the tongue a little better.
The idea is this: every so often, like hopefully at least weekly from here on out,1 I will invite one of the elite SpyParty players to mentor me, to teach a masterclass with me as the student. I will do this on live-stream, and I will have the mentor stream too, or at least record the match locally. We will play some games, I will lose a lot, and we will discuss why I lost after each game. I will then edit the two recordings together for better post-stream viewing, and post them on the SpyParty YouTube channel.
Here is the first episode, the pilot if you will, recorded with r7stuart on his 1 year beta birthday:
If you go to the YouTube page for the video, you can see links to all the individual game timestamps in the video description. This makes it somewhat easier to navigate this giant monstrosity. I've put the Sniper side first in each game, so you can play along with me (losing) or him (winning) before you see the corresponding Spy view.  After both sides of the game, you can hear the discussion about what I did wrong.
Even just watching the first few games and commentary will teach you a lot about elite level SpyParty play. I will try to keep the episodes to an hour or so from here on out. As one of the players watching the stream said, "I've learned more in the last couple hours than I have all week." 
I am really excited about doing this show. I love playing SpyParty, even when I lose, and I love learning why I lost, and I especially love learning things about my game I didn't know, even though I wrote it.
When I've explained this to some newer players, they're surprised I'm not the best at my own game. If I was the best at SpyParty, I'd be very worried about the depth of the design. I'm ecstatic I'm not the best at the game, and I haven't been for a very long time. This is a good thing. The feeling of getting "beat at your own game" is an amazing one that every designer of a competitive game should strive for as early as possible. I would even claim if you have a reasonable number of players and you're not getting beat at your own game, it either means they're not that into your game so they're not spending enough time to get really excellent at it, or it doesn't have the systemic depth for them to find ways to get better at it than you. Either way, it's a problem you need to fix!
If you've got feedback on the format, please post it in the comments. It's my first even remotely complicated editing job, and it's pretty rough. I hate editing video, it just takes forever, but I really want this show to be educational and useful, so don't hold back with any constructive feedback!
If you want to hear about when these are going to happen, follow @spyparty on twitter. If you want to find out about any SpyParty streams, check out the SpyParty Streams Notifier.