I believe I have survived PAX West 2012.1  I also know I would not have survived without the absolutely incredible volunteer help from some of the absolutely incredible SpyParty beta testers:  Kamil Chocimski (hunter4hire), David Olsen (canadianbacon), Roger Hanna (ardonite), Dennis Clark (dbfclark), and Kate Welch (kate), not to mention John Cimino and Alice Lee!  One of the downsides of doing the depth-first, accessibility-later development style is that you have to explain your game to everybody who comes to play, even after we've made them read the four-page manual.  Booth duty for this game is incredibly tiring, and is basically impossible without lots of help, so I can't thank them enough!
This year's Guest Indie, Storyteller by Daniel Benmergui, showed incredibly well both Saturday and Sunday mornings, and players were lined up to play it.  You can see some of the great reactions to Storyteller in the pics below!  Daniel also was on booth duty and did a great job as a SpyParty tutor!  I think I may have him do the tutorial voice; the Argentinian accent lends the directions a certain gravitas.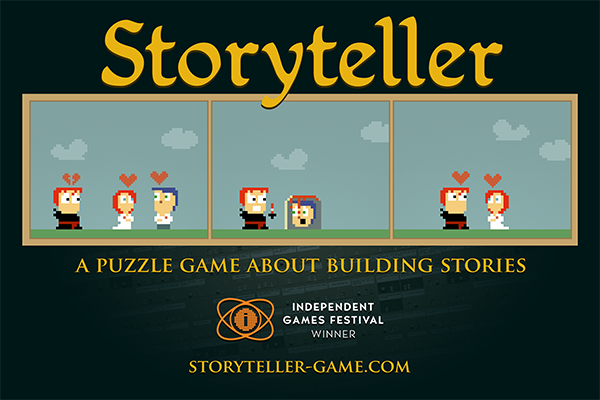 So, have a ton of pictures!  If you were at PAX and came by the booth, see if you can spot yourself or your friends!  Oh, and check out Jeff and the other awesome enforcers who helped out throughout, but especially at booth breakdown…the PAX enforcers are incredibly helpful!
I have no idea what is going to happen next year, when they're supposedly extending it to 4 days; it's already life-threateningly brutal to stand in a booth talking for 3 days! [↩]