We recently revealed the latest five SpyParty characters in the new art style, and now you can see a video of them talking and hanging out in conversations!
ZeroTKA did the video in Maya, but with plain old hardware rendering like the game uses, so they're not quite in the game yet, but you can see how cool they're going to look once they are.  The plan is to get them in the game in the next few weeks and have them all playable at PAX at the end of August in Seattle.  They'll hit the public beta build shortly after that. Or maybe before, I dunno, depends on how hot we are coming in.  More on that soon.
Here's a pic showing what the animation rig on the characters looks like.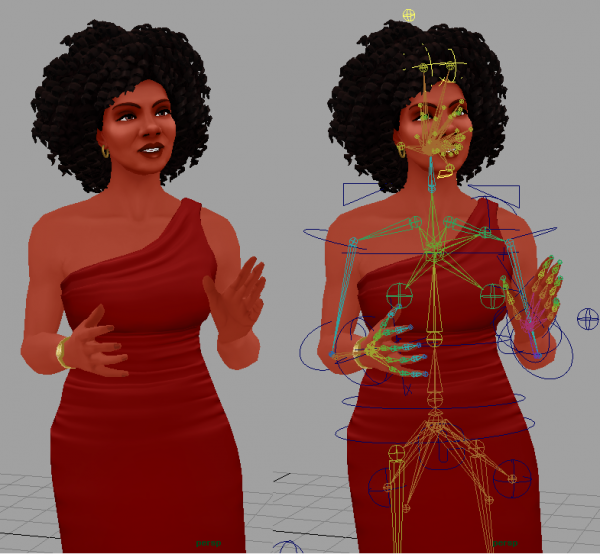 Face rigs always remind me of those old Bionic Woman episodes with the fembots…