If you live in or near the San Francisco Bay Area, come over to Day of the Devs tomorrow, Saturday, November 7th, 2015!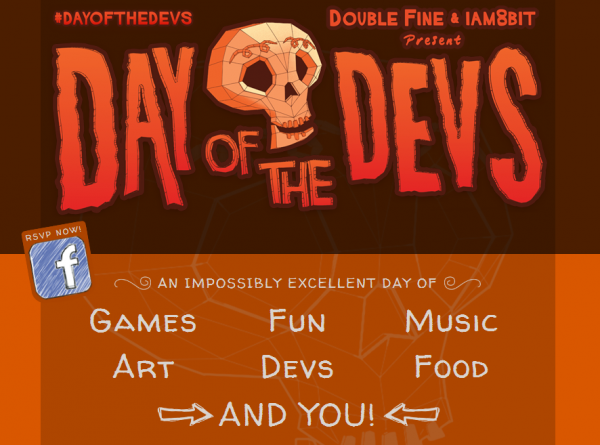 What is Day of the Devs you ask? It's a really fun and free video game exhibition and show and circus and whatnot, kind of like a mini-PAX expo hall, but free and local. It's put on by Double Fine and iam8bit and it's a blast. There will be tons of cool games there this year, DJs, and it's all-ages!
We've shown SpyParty at all of them so far, and it's always been great. Last year, we transformed a small underground metal box into a cocktail lounge. What will happen this year? I have no idea, since it's a whole new venue. Something magical, I'm sure.
We'll have the latest build of the game with all the recent updates, like the Not-Strictly Ballroom Update and the Third Batch of New Art Characters, and this year both slappydavis and cleetose will be on hand to train people.
Of course, we'll be selling SpyParty with the awesome codecards again, probably with a new discount for group purchases, but I still need to figure that out. That reminds me I also need to write up the Part 2 of the original codecards details post, oops!
So, come on down to the Dogpatch in SF to The Midway, 900 Marin St, San Francisco, CA 94124, from 3pm-9pm tomorrow and say hi!