A few more teaser shots for the new cocktail stuff.  Soon, drinks will be served by this nice gentleman, rather than teleporting directly into the hands of the partygoers.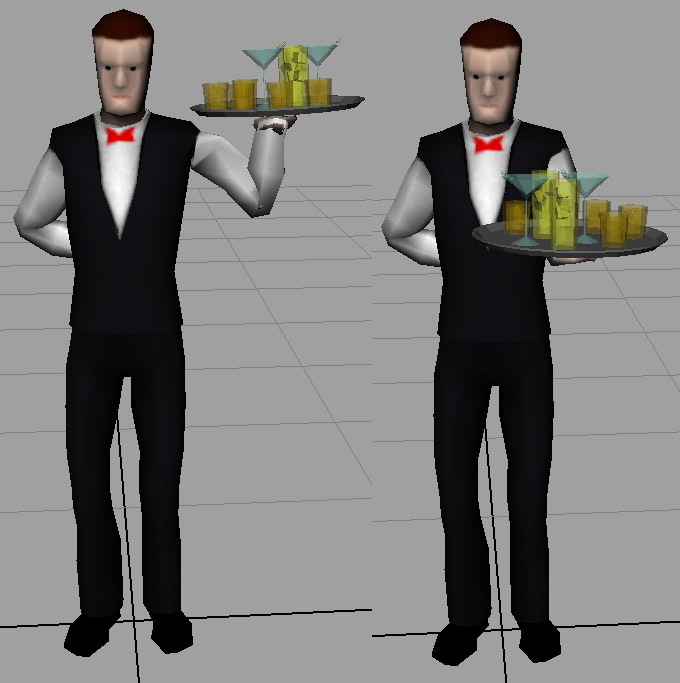 Of course, eventually you could choose to be the waiter or waitress, and that would certainly make poisoning the Generalissimo's drink pretty easy, however you might have a hard time hiding the microfilm in the book…
By the way, are these inline animated gifs (another one here) a good thing or a bad thing?  They're certainly easier for simple stuff than uploading to vimeo or youtube1.  They are kind of big, though.
You may have noticed I've switched to vimeo because their compression is much less objectionable at 4:3 aspect ratio.  For some reason, youtube doesn't turn on h.264 unless you're 16:9, which is idiotic. [↩]